Original Leja Leja Re actress Nina Sarkar opens up about choosing a quiet life away from the media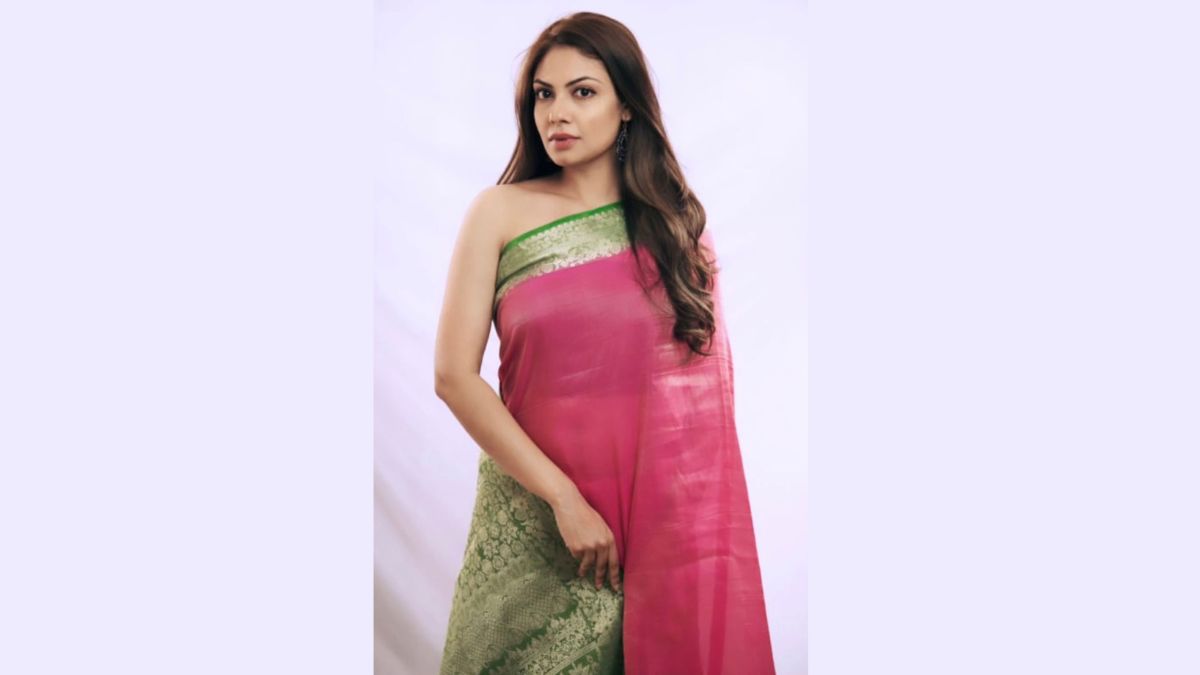 New Delhi (India): A teenage girl from a simple non-media family, Nina Sarkar was entirely unprepared for the onslaught that was to come after her breakout role as the star of hit T-Series music video "Leja Leja Re" in 2007.
By age 18, the young model was shooting for several international brands at exotic locations. So what was the problem?
"I had no idea of the repercussions of starting a career so early," she says, and adds, "I was 18, suddenly had thousands of fans and followers — the reaction was positive. It could only get better from here, right?"
After the hit video, an influx of calls from film production houses overwhelmed the teen, and along with it, terrifying tales of casting couch experiences.
Nina remarks, "My mom would come with me everywhere. She was as clueless as I was. My dad, who worked in finance, had misgivings about life in the media. But we were not prepared for how blatant the requests for 'compromise' were. Men in their 40s and 50s would touch my mom's feet, tell her that I am like their daughter too, and then take me into the audition room — with the door open so mom could see me — and would whisper to me that I had to 'compromise' and 'be in a relationship with them' in order to further my acting career. I always said no thanks, and left quietly, not telling mom about it until we got home. I stuck to modelling rather than acting, which was far cleaner. It was a different time back then, before the #MeToo movement."
Before Instagram and the age of influencers, models weren't as famous as actresses and obviously wouldn't make as much money as they otherwise would in films. Not that Nina was even trained to be an actress or could even speak Hindi properly. She  says that she was asked to get breast enhancement surgery, a nose job, lip fillers, which she flatly refused to do, and she credits this to her parents.
"I'm so so lucky. I saw so many young girls who couldn't afford to eat or pay their rent, because they went to Mumbai against their parents' wishes, and they didn't have the kind of support I did to just walk away from projects," she explains.
Then, she says, the fan experiences turned sour. People would get her private number and even her address. Nina claims, harassment, stalking, and rape threats ensued. She states that an especially terrifying incident occurred while shooting as an anchor for a prominent English TV channel; and that two men arrived on set demanding to take her with them immediately. Nina says that thankfully, the employees at the TV channel hid her in a room for nearly two hours and said she was not on the premises.
"The wonderful producer came over and told me he was going to lock the green room door from the outside and turn off the power supply in an attempt to hide my presence. The men said 'their boss' from another state was a big fan and asked them to bring me to him immediately. My Co-anchor and I stayed quiet until they left, and we snuck out through the back a few hours later," remarks Nina.
All these events traumatised Nina, and she began to hide herself away. She says that after an extensive discussion with her family, who were equally disturbed, they decided she would leave Mumbai for good. It was not worth it.
As years passed, fans would ponder online about the girl from their favourite video, asking why they couldn't even find her name online. Nina, however, was on a journey to build her career as a writer and businesswoman — a profession she had long envisioned for herself.
"I have such a fantastic career, I run my own company, and I have never been as happy as I am now. I don't have the pressure to always be size zero, I don't get judged for the food I eat, the clothes I wear, and am not constantly monitored by people I barely know. I have had many positive experiences in my acting career that I'll always cherish, but the negative experiences were far more frequent," she states.
On being asked about why she no longer 'hides' herself, she says, "Times have changed and things are much better for women now. I am older and wiser at 35, and I started opening up when I realised that it was making a positive difference in the lives of young girls. Messages from young women who identify with my choice to speak openly about mental health and wellness, to denounce body-shamers, and to live on my own terms – That has been my main inspiration to gradually maintain a minimal online presence." (NF/PNN)
If you have any objection, queries or clarification regarding this press release content, please notify us at pr.error.rectification[at]gmail.com. We will respond and rectify the situation within 24 to 48 hours.
Disclaimer: The above article has been provided to this website as a Press Release by a third party and does not have this website's journalistic/editorial involvement. This website does not endorse/subscribe to the content(s) of the article and/or view(s) expressed herein. This website or its owners shall not be responsible and/or liable in any manner whatsoever for all that is stated in the article and/or also with regard to the view(s), opinion(s), announcement(s), declaration (s), affirmation(s) etc., stated/featured in the same.