Indian man teaches how to eat Naan, Chicken Curry to his foreigner friends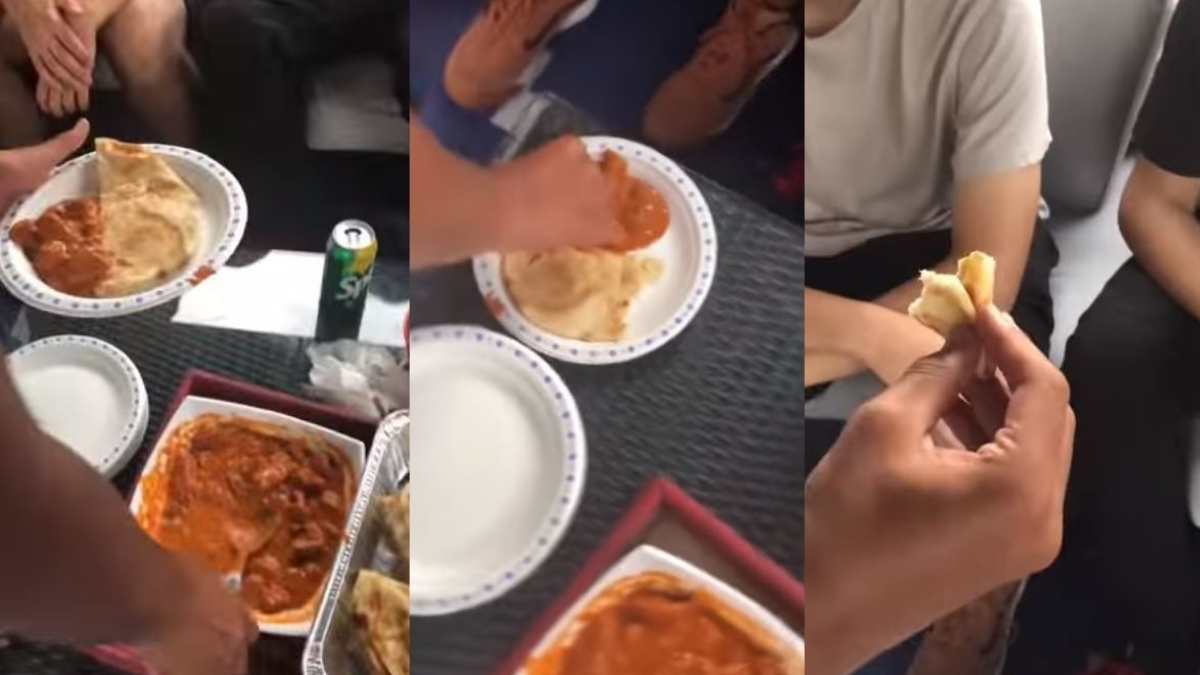 We all know that Indian cooking can be tricky especially for those who are not familiar with the spices and ingredients. Even for some, eating Indian cuisine can also be a tough task. We recently came across a video where an Indian guy is teaching his friends how to eat Indian food in a perfect manner.
In a clip shared by Instagram user @bramalea.rd, there is a group of friends sitting around the table. The table is set with some Naan and mouth watering chicken curry. The Indian man then shows the correct way to eat curry with naan to the rest. How to take a small piece of naan, fold it, scoop some curry in it and enjoy eating.
One of his friends can also be seen learning from his friend and enjoying the food.
View this post on Instagram
Ever since this video is shared, it has been viewed over 2.3 million times and has more than 240K likes. Many users were impressed with his teaching skills.
One user wrote, "Man of his culture." Another guy wrote, "Bro spreading good knowledge." Somebody even mentioned, "He taught them the hack. They will never get off from this addiction of eating with one hand."