Drishyam Films psychological thriller Tamso set to haunt at prestigious Fantastic Fest in US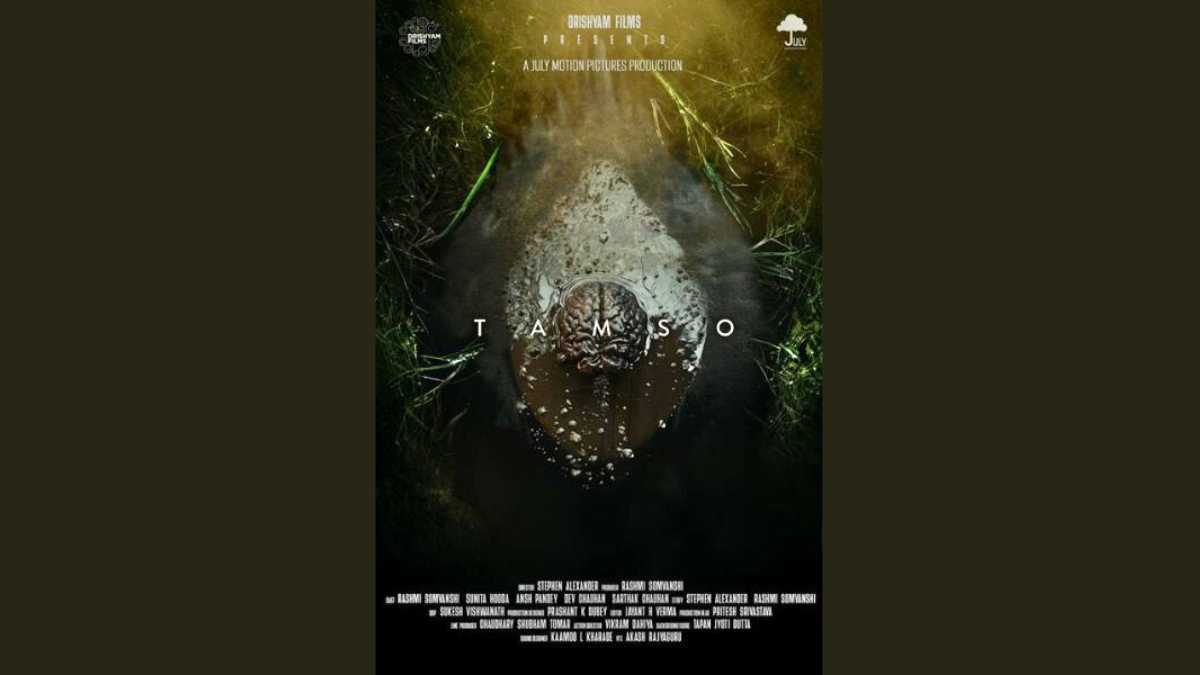 Mumbai (Maharashtra) [India]: The spotlight is set to shine on the captivating world of horror as Drishyam Film's 'Tamso', also called 'Suburban Tales', makes its highly anticipated debut at the prestigious Fantastic Fest in the USA. Directed by Stephen Alexander, the film is produced by Rashmi Somvanshi (July Motion Pictures Pvt. Ltd.) and presented by Drishyam Films, which has earlier given us masterpieces like Aankho Dekhi, Masaan, Dhanak and Newton, which have been internationally recognised at renowned film festivals like Cannes and Berlin.
It is a proud moment for the cast and crew of Tamso as Austin King, Features Programmer and Head of Submissions at the Fantastic Fest, rightly compares the film's compelling cinematic endeavour with Franz Kafka's classic novel Metamorphosis. "What if Kafka's Metamorphosis was an Indian werewolf movie?" says King as he reviews the plot that promises to redefine the genre by blending spine-chilling elements with a deeply personal narrative.
'Tamso', meaning 'from darkness', derived from Sanskrit, delves into the depths of the human psyche within the backdrop of a family wedding. The estranged daughter, Radhika, portrayed by Rashmi Somvanshi, is compelled to return home, only to be confronted with an unforeseen twist. The youngest family member, Deepu, is taken over by an enigmatic entity during the wedding preparations. As the family grapples with the inexplicable possession, secrets buried within the family's history resurface, causing an unsettling cascade of events. As reality merges with fantasy, Radhika embarks on a journey to confront her past and unearth the darkness that has long haunted her family.
Rashmi Somvanshi, actor and producer of the film, says: "With its compelling narrative, impeccable direction, and thought-provoking theme, 'Tamso' stands poised to redefine the horror genre, offering audiences a glimpse into the unexplored realms of fear and human psychology. We're honoured to get the film premiered at the prestigious Fantastic Fest. We do hope it is liked by all. For those interested in out-of-the-box content, this is a must-watch. This movie has carefully woven a narrative that challenges traditional horror norms, offering a fresh perspective on the genre. I'm sure the audience will like it, and I can't wait to get their views."
The movie has an ensemble cast featuring Rashmi Somvanshi, Ritika Gupta, Vaishnavi Singh, Ansh Pandey, Dev Chauhan, Sunita Hooda, and Kaushlendra. The screenplay, dialogues, and story have been meticulously crafted by Stephen Alexander and Rashmi Somvanshi.
Director Stephen Alexander, a debutant director in the realm of filmmaking, explores the blurred boundaries between the supernatural and human psychology in this psychological thriller.
As Tamso makes its world premiere at Fantastic Fest, it finds itself in the heart of the largest genre film festival in the USA. Celebrating cinematic excellence that pushes boundaries, Fantastic Fest provides the perfect platform for this unconventional horror experience. It is a paramount event in the cinematic world, renowned for its significant impact on the movie industry. With a resolute focus on groundbreaking genre films encompassing horror, science fiction, fantasy, and more, the festival stands as a pivotal platform that celebrates audacious storytelling and fosters a dynamic community of filmmakers, enthusiasts, and industry professionals. Smile, Blood Relative, The Menu, and Living with Chucky are some of the prominent movies which have been screened at the Fantastic Fest. (NF/PNN)
If you have any objection, queries or clarification regarding this press release content, please notify us at pr.error.rectification[at]gmail.com. We will respond and rectify the situation within 24 to 48 hours.