Ananya Panday's mesmerizing Spanish vacation unveiled in stunning photo dump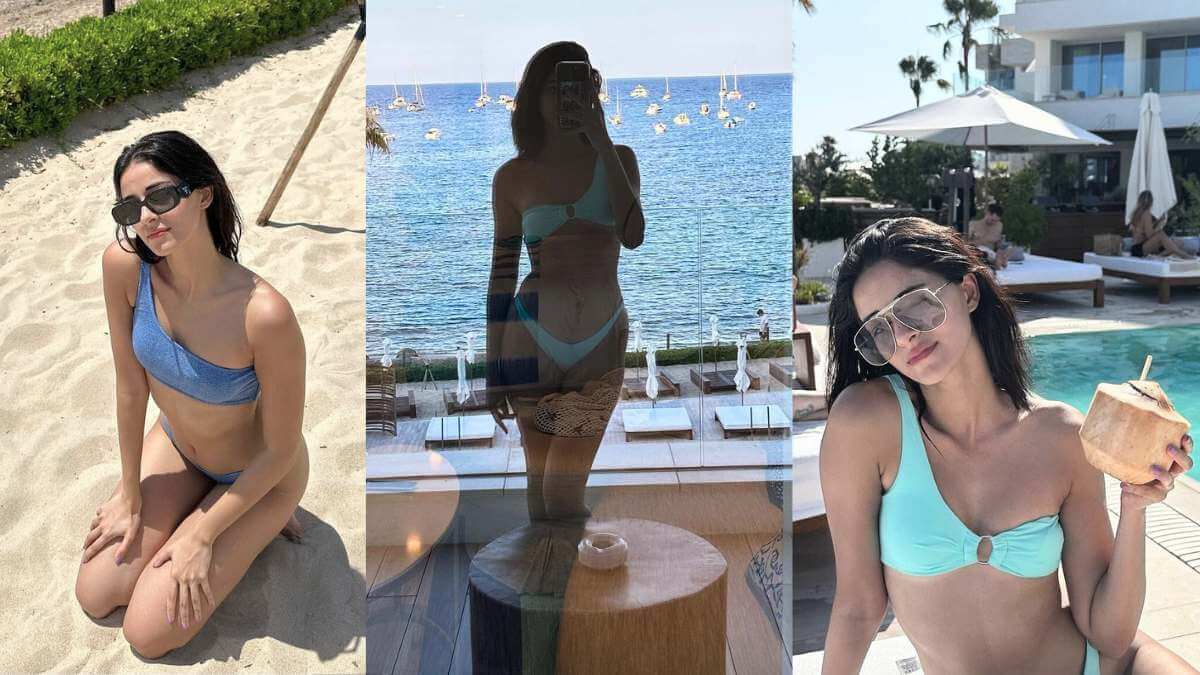 Ananya Panday, the young and talented actress, recently treated her fans to an enchanting glimpse of her unforgettable vacation to Spain, featuring the breathtaking island of Ibiza and other European destinations. In a series of sun-kissed pictures, she portrayed the essence of the "Blue Baby" amidst picturesque landscapes, leaving her followers in awe.
The photo dump was a feast for the eyes, showcasing Ananya's European adventure filled with sun, sea, and the vibrant energy of an Arctic Monkeys concert. With her infectious smile and carefree spirit, she perfectly complemented the high-energy ambiance of Ibiza, captivating her fans with impeccable bikini body shots.
From serene blue waters to sipping refreshing coconut water, her journey inspired her admirers, who expressed their admiration for her beauty and free-spirited nature through heartwarming comments. Even Suhana Khan joined the chorus of praise, referring to Ananya as a "Woww bikini babe." Fans flooded the comments section, showering her with compliments like "Super Sexy as Always" and "Ananya so lovely ❤."
This well-deserved month-long vacation provided a much-needed break from her hectic shoots, allowing her to explore the enchanting beauty of Ibiza and other European gems. Through this captivating photo dump, Ananya Panday revealed her inner traveler, leaving her fans eagerly anticipating her next adventure.
As the diva gears up to mesmerize audiences with Dream Girl 2, where she stars opposite Ayushmann Khurrana, her Spanish sojourn showcased a side of her that fans can't get enough of.